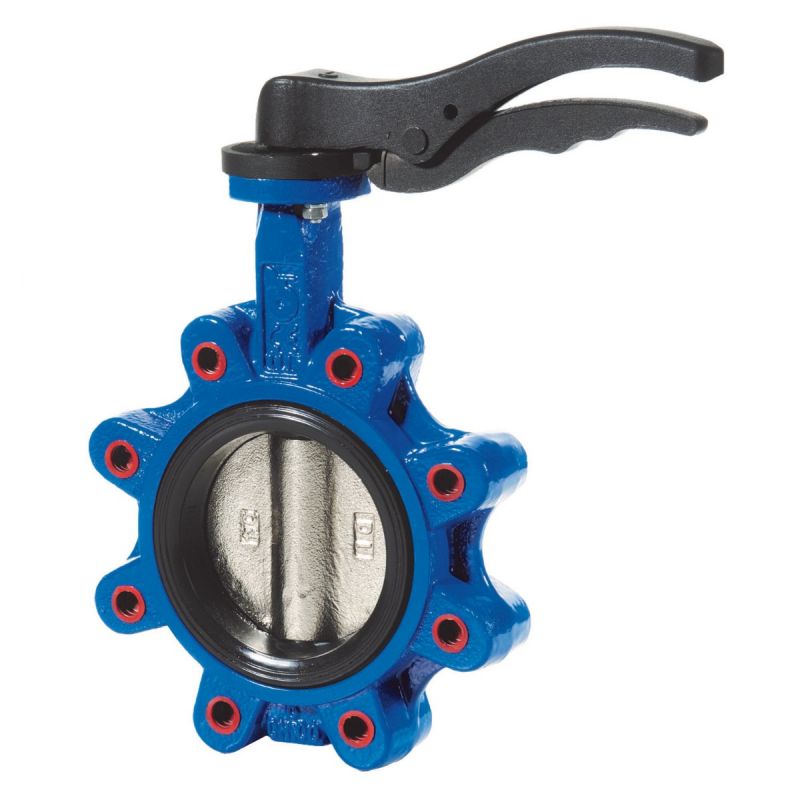 Product images are available for
download under Technical Downloads
FULLY LUGGED BUTTERFLY VALVE
The Altecnic fully lugged butterfly valves are suitable for a wide variety of applications including end of line service. In-particularly they are suitable for a wide range of HVAC applications on both heating and chilled water systems. The valves have stainless steel discs and operating shafts offering excellent corrosion resistance. The EPDM body liner and seals are suitable for temperatures up to 120˚C. Valves feature a long neck to allow insulation by lagging or valve box. Valves are supplied as standard with locking lever but can be supplied with a manual gear operator when specified. Valves are WRAS approved products for use on potable services. The valves can be used to regulate the flow with good control characteristics. Mounting flange for levers, gear operators and electric or pneumatic actuators complies with BE EN ISO 5211.
Grouped product items

| Reference | Name |
| --- | --- |
FULLY LUGGED BUTTERFLY VALVE FAQs
There are no product specific FAQs currently available.
Please, view our general FAQs page to find the answer to your question.
Can't find what you're looking for?
If you still require further assistance finding the product or service you need, why not get in touch with our dedicated team of experts? Alternatively, you can find your nearest stockist of Altecnic products.
Find a Stockist

Altecnic products are available across the UK, Northern Ireland and Republic of Ireland through all good trade counters. Find a stockist today.

Contact Our Team

Our team of experts are always on hand to answer any questions you may have about our products. Contact us today with your query.