First Choice Partner for Leading Brands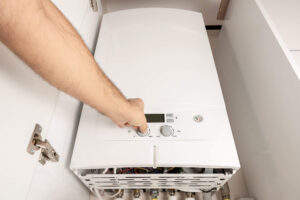 Altecnic is a long-standing partner to the plumbing & heating industry's most well-known brands who value our innovation, knowledge and service.
We have an enviable track record of working with our customers to provide bespoke product solutions to suit specific requirements for OEMs working in the boiler, cylinder, underfloor, offsite, and renewables industries to name a few.
Our rich manufacturing heritage combined with over 30 years of working in the UK construction industry means that whatever the sector, we deliver the optimum hydronic system solutions to our customers.
Leading the way
Altecnic, along with its manufacturing partner Caleffi, is renowned for its technical innovation and ability to develop advanced solutions that deliver lifetime cost savings for the construction and plumbing industries. We are able to boast a fantastic reputation for advanced technical knowledge and leading the way in developing and supporting the very highest standard of plumbing and heating components.
Altecnic has introduced numerous new product innovations and industry firsts, notably including the NSF TMV2 certification for its thermostatic mixing valves as well as its Intaball® gas lever ball valves EN 331:2015 (Class C) accreditation.
Our consistent progression and development ensure that customers can continue to be confident in Altecnic products meeting, and in many cases exceed, industry standards throughout their lifecycle, irrespective of technological advances and a changing commercial landscape.