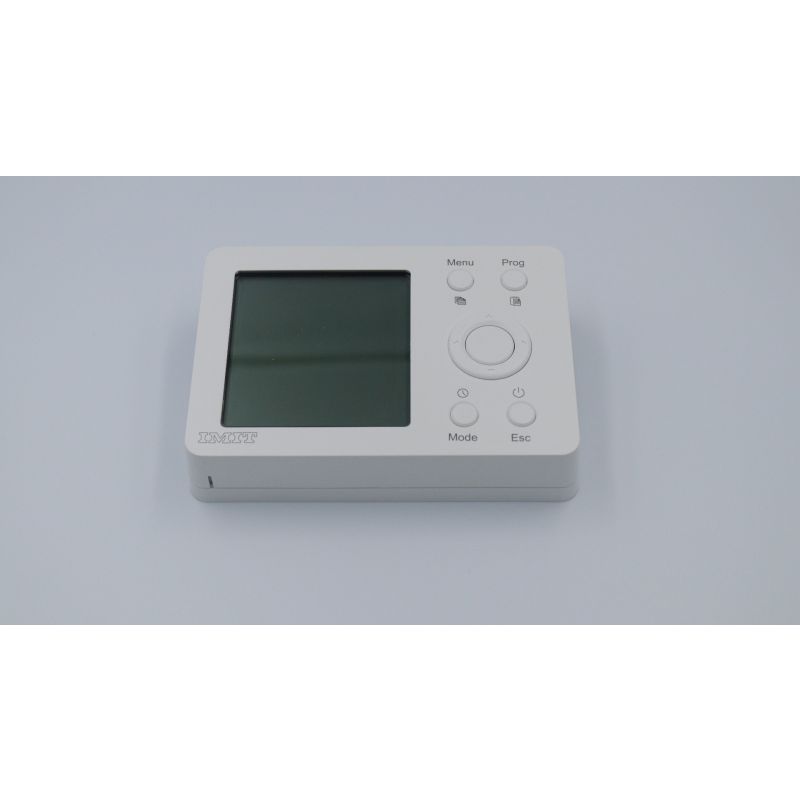 Product images are available for
download under Technical Downloads
IMIT WEEKLY PROGRAMMABLE THERMOSTAT
The Altecnic 501-1100 programmable thermostat is a seven day programmer with three time period each day which can have individually daily settings. The programmable thermostat allows the heating or cooling system to have individual daily setting for a week. The thermostat is user friendly and easy to program with a monochromatic LCD screen with blue back light. The thermostat can be operated and the settings altered by using the buttons, observing the changing symbols on the LED screen and following the instruction guide. All relevant parameters are simultaneously displayed. Room temperature is always clearly visible in the fore-ground, current time, set temperature in the background, status icons are always available too. Three programmable temperature levels, Comfort1, Comfort2 and Economy plus a frost protection setting. Buttons to increase or decrease parameter values are always ready to use. Wall mounted for easy use. Low battery detection and indication, easy battery replacement.
Grouped product items

| Reference | Name |
| --- | --- |
| 501-1100 | IMIT Weekly Programmable Thermostat |
IMIT WEEKLY PROGRAMMABLE THERMOSTAT FAQs
There are no product specific FAQs currently available.
Please, view our general FAQs page to find the answer to your question.
Can't find what you're looking for?
If you still require further assistance finding the product or service you need, why not get in touch with our dedicated team of experts? Alternatively, you can find your nearest stockist of Altecnic products.
Find a Stockist

Altecnic products are available across the UK, Northern Ireland and Republic of Ireland through all good trade counters. Find a stockist today.

Contact Our Team

Our team of experts are always on hand to answer any questions you may have about our products. Contact us today with your query.